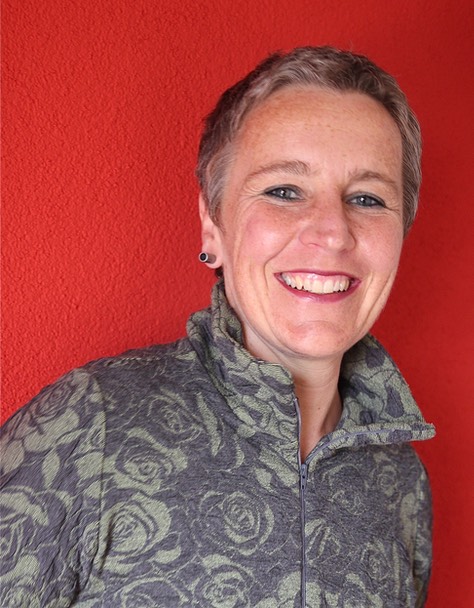 Who or what is Blackfish at all? 
It is Beatrice Kurth who created the label Blackfish in 1992, when she spent a year in Vancouver with her husband, who attended the graduate school of University of British Columbia. The label's name is inspired by the killer whales (Orcas) of the Canadian West Coast, which are called Blackfish in the local native language. On a number of occasions, Beatrice has encountered these huge dolphins – some of them on a rather short distance. The diversity, variety and beauty of Vancouver made her come back in 1996. She enrolled in the Helen Lefeaux School of Fashion Design, which she graduated one year after (unfortunately this Fashion Design School closed its doors in 2009 forever). She learned to design fashion and to make a piece of cloth from scratch.
Back in Switzerland Beatrice started her own business under the label Blackfish. For the first couple of years she was in the 'Creative Hands' store in Basel. Initially she focused on fabrics with some historic touch, which were thus suitable for feasts such as weddings for example. With the birth of her kids she reduced the production. She set up an atelier and works from home, where she now sells and advises her clients.
Currently, Beatrice mainly makes women's clothes from Cloqué fabrics of German production complying with the Öko-Tex Standard 100. In recent years, she has presented her collections at local fairs or organized her own exhibitions together with other designers or artists.
Before the Blackfish time Beatrice learned the profession of a display artist at Rheinbrücke Basel (now Manor). She finished her apprentiship in 1988. She is married since 1991 and has two boys. She sticks to her label, and so to the Orcas which she could meet again several times ever since.